Main content starts here, tab to start navigating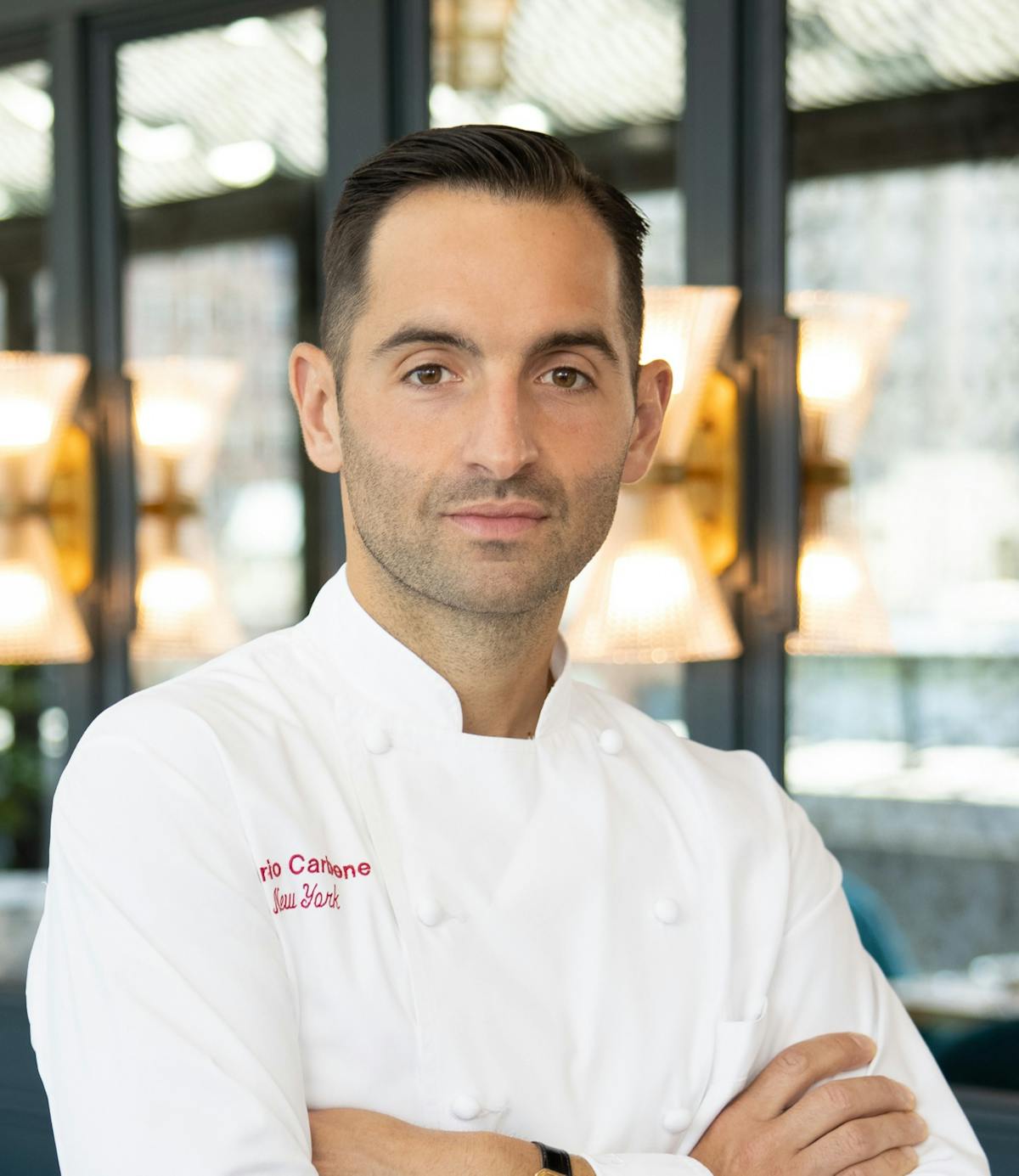 Mario Carbone
Partner
Mario was born and raised in Queens, New York. After years of working weekends and summers in local eateries, Mario attended The Culinary Institute of America (CIA) in Hyde Park, New York. He worked as an apprentice at Babbo, and following his graduation from CIA, Mario returned to Batali & Bastianich to join the opening team at Lupa Osteria Romana in Greenwich Village. Following Lupa, Mario went on to work at a small family-run restaurant on the western coast of Tuscany called La Dogana.
Upon returning home, Mario worked for two masters with very different approaches. First came an opportunity to learn from Daniel Boulud, who taught precise, classic French cuisine at the highest level. Mario then went on to work for Chef Wylie Dufresne, and again with his mentor Mark Ladner to open Del Posto. Feeling the urge to spawn off on his own, Mario left the restaurant after two and a half years to pursue his dream of being an Executive Chef.
In 2009, with partner Rich Torrisi, he opened a deli on Mulberry Street called Torrisi Italian Specialties, where the duo served their own take on classic Italian-American sandwiches. The deli quickly evolved and began serving an innovative prix fixe dinner in the evenings.
In 2010, Mario and Rich teamed up with Jeff Zalaznick, a fellow restaurant visionary who shared their passion. Together, the trio formed Major Food Group (MFG), a new breed of restaurant group seeking to operate restaurants that are respectful of the past, exciting for the present, and sustainable for the future. MFG's restaurants are conceptualized to uphold the highest level of food quality and fine dining service in a fun and inviting atmosphere for the guest.